Our week of training activity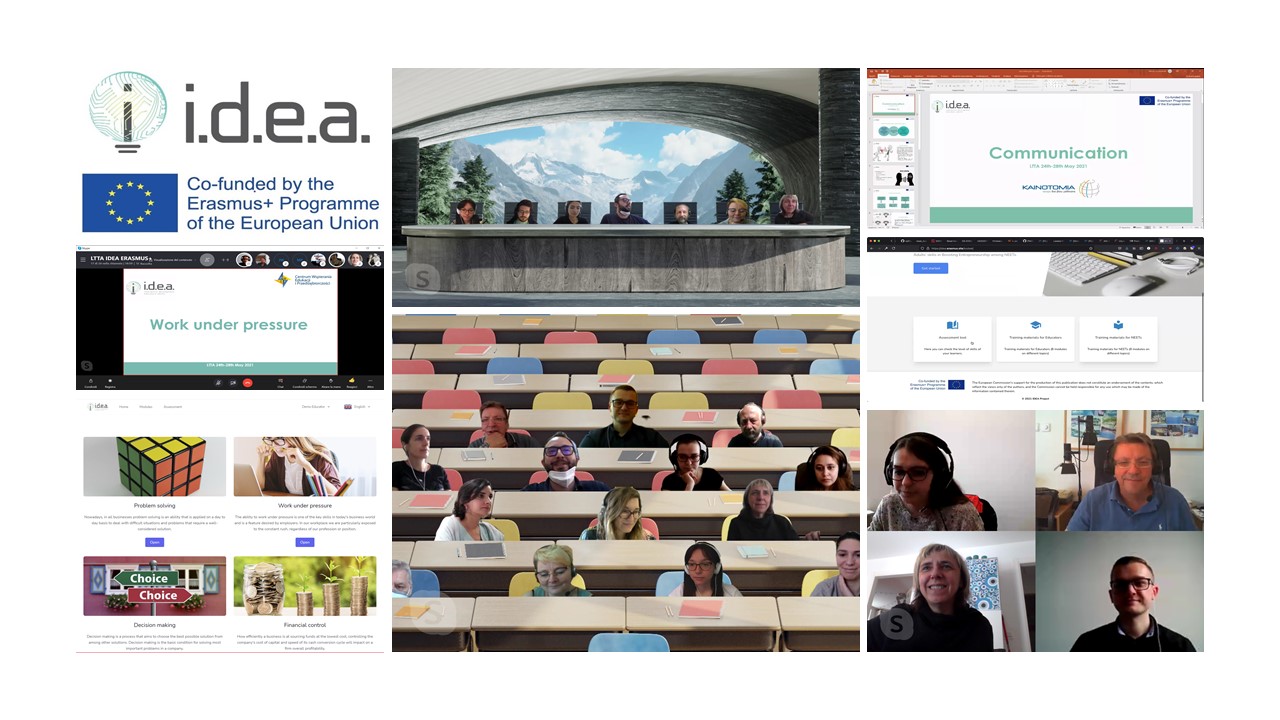 The IDEA 5-Day Training Activity (LTTA) took place online due to COVID19 travel restrictions from 24 to 28 May 2021. During these 5 days of training, 20 participants from 4 EU countries (EL, PL, IT , ES), acquired knowledge of entrepreneurial skills and evaluated the upcoming interactive toolset.
Staff of the partner's organizations, adult educators with experience working with disadvantaged young adults (NEETs), business experts, and IT specialists participated in the LTTA. All participants contributed to the LTTA with presentations on critical entrepreneurial skills such as leadership, creativity, decision making, communication, problem-solving, financial control, pressure work, and teamwork, which are included as modules in the upcoming toolset. During the training, participants evaluate online the platform and focused on ways to present the modules and the user experience of the interactive toolset. Furthermore, participants discussed the pilot phase and methodology of the upcoming workshops with NEETs and adult educators.